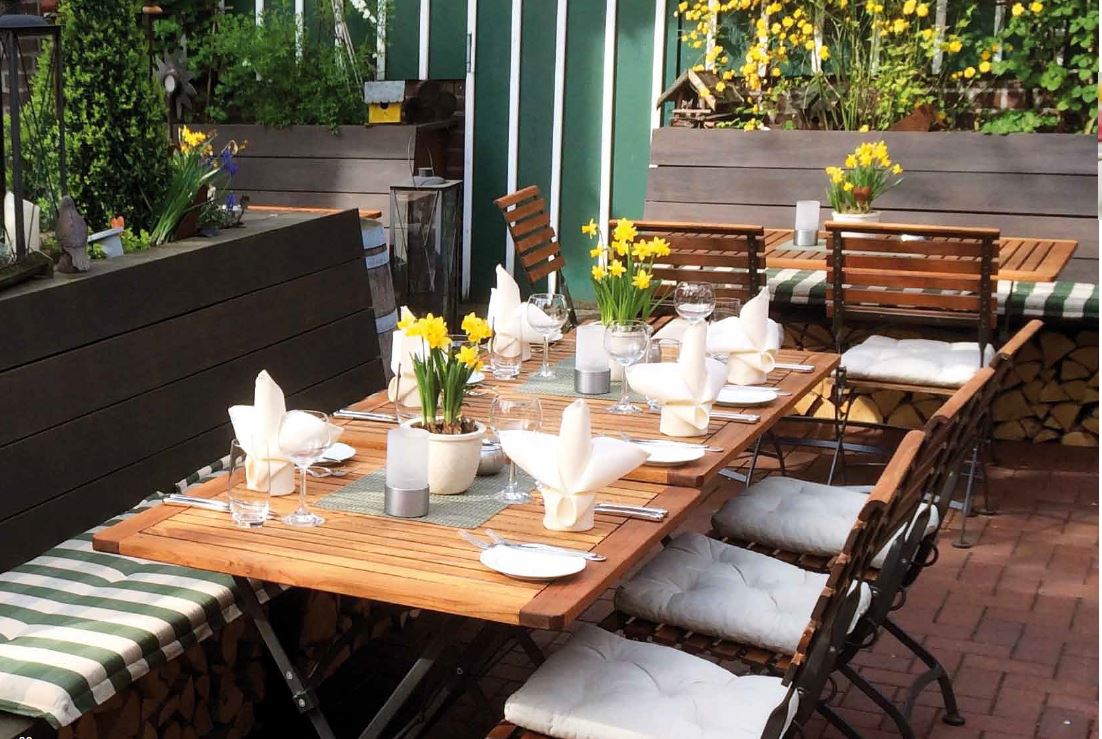 KastanienGarten & LindenTerrasse
In our beautiful garden under the old chestnut tree or on our linden terrace next to the historic village square with a view on the old steeple of the protestant village church, you will be served culinary delights from our kitchen and cellar by our linden team whenever the weather is nice.
Many small niches and corners invite you to relax. Find your favorite place!