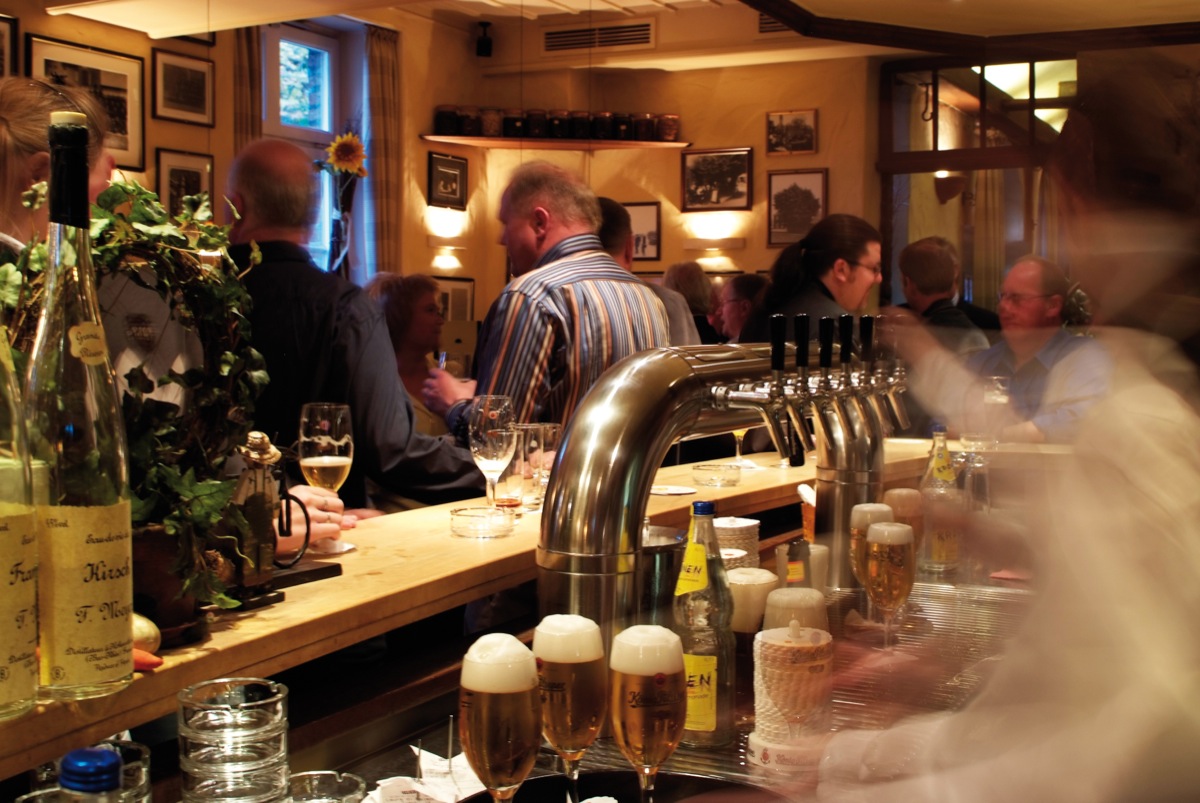 Schänke
The Schänke is not only our entrance into the gastronomic world of Grafschafter Restaurant and KastanienGarten, it is also the well-known meeting place of the hotel.
Whether for a freshly tapped beer or a glass of sparkling wine, as the start of an enjoyable evening or as a bedtime drink well after midnight, whether for a casual conversation with our international guests or a chat with locals - this is where life is!
And if, after a long day, you simply don't feel like wielding the wooden spoon, our tavern offers what is undoubtedly the most uncomplicated and relaxed setting for a quick, but no less enjoyable snack as a replacement for dinner.